By Leila Ataeva; Skokie, Illinois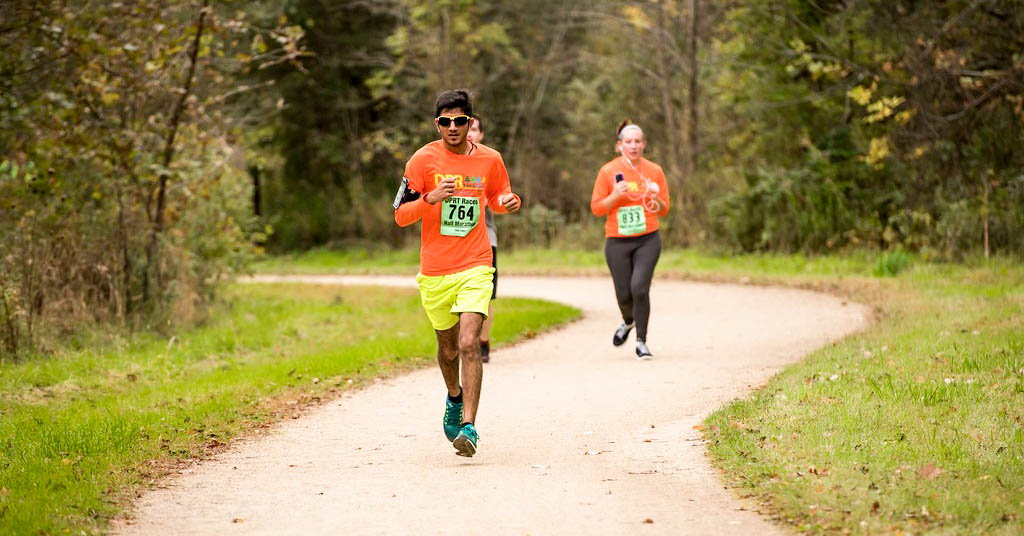 Every person who comes to America is obsessed with a dream, the American Dream. International students are not exceptions.
The expression "American Dream" was created by James Truslow Adams (1878-1949), a U.S. writer and popular historian. In his book
The Epic of America
, he explained the American Dream as "that dream of land which life should be better and richer and fuller for everyone, with opportunity for each according to ability or achievement". In other words, you have the freedom to pursue success in a way meaningful to you.
Every day I see a lot of international students, but few days ago one in particular caught my attention. I stopped and ask him one question: "Hi! How are you doing today?" I was shocked with his answer which inspired me to write this blog. His name is Dharmik, and here's what happened next.
Leila
: Hi, Dharmik! How are you doing today?
Dharmik
: I'm doing great. Thank you. How about you?
Leila
: I'm pretty well. Working on my next blog. By the way, maybe you can tell me about 5 things you do every day.
Dharmik
: Eat, sleep, work on projects, learn something new, and practice for marathons.
Leila
: Stop, you said marathons? What kind of marathon?
Dharmik
: Yes. I'm a professional marathoner. I have completed more than 15 in 2 years, and also I'm planning to finish Ironman next year.
Leila
: I'm impressed about your physical training. Look at these muscles (I actually touched his muscles and we started laughing). Ok, back to reality. How did you come to Computer Systems Institute?
Dharmik
: I heard from one of my friends who's studying at the CSI's downtown campus.
Leila
: Great, we are happy to see students who joined us through recommendations. Which program do you take, and do you think program you take at CSI will help you in your future?
Dharmik
: I have heard that CSI offers business programs for international students. I was studying at Roosevelt University but due to the bad financial condition, I had to transfer to CSI because it's affordable. I have chosen Small Business Administrator because I'm also thinking about creating my own company which will provide services for websites and applications development. So this course will help me out to grow my company and in the better way.
Leila
: Then you chose the right way and school for that. I've heard a story that one of our students met Mark Zuckerberg. I bet it was you.
Dharmik
: Actually, meeting Mark was my dream. It happened in April, 2016, when I was in India, and I was studying Computer Engineering, I got an opportunity to become a Head of an international technical festival known as PROJECTIONS. Along with being a computer engineering student, organizers gave me responsibility to develop an application for that festival. I did a little bit of research and learned a new coding language known as PHONEGAP. After that, I uploaded my application on Play Store. On that basis I applied for their annual event known as FACEBOOK DEVELOPER'S CONFERENCE – F8, and I got selected for that and also interacted with Mark as well.
Leila
: That is really a cool experience for international student who grew up in India and came to America to realize his dream. I'm taking off my hat. What are your plans?
Dharmik
: I really want to complete my graduation here in America and want to get a job in Google. This is my biggest dream.
Leila
: Well, you are already here. Your first step has done. Keep doing that. Hope, you'll get useful knowledge from school. One last question: If you got a chance to speak with all international students in America, what advice would you give them?
Dharmik
: Being an international student here, I know it is hard, but all I want to suggest you is stay focused on your dreams. Never get down on yourself, no matter what happens.
In the end, I would like to share with you the main idea I had after my conversation with Dharmik. It really doesn't matter where you're from, who your parents are, or how much money you have. What matters is that you have a dream and what you do to make it real. Hopefully, this article will inspire most of you and, who knows, maybe your American Dream is about to come true.
Don't stop until you are proud!