By Altynbek Nazarov; Skokie, Illinois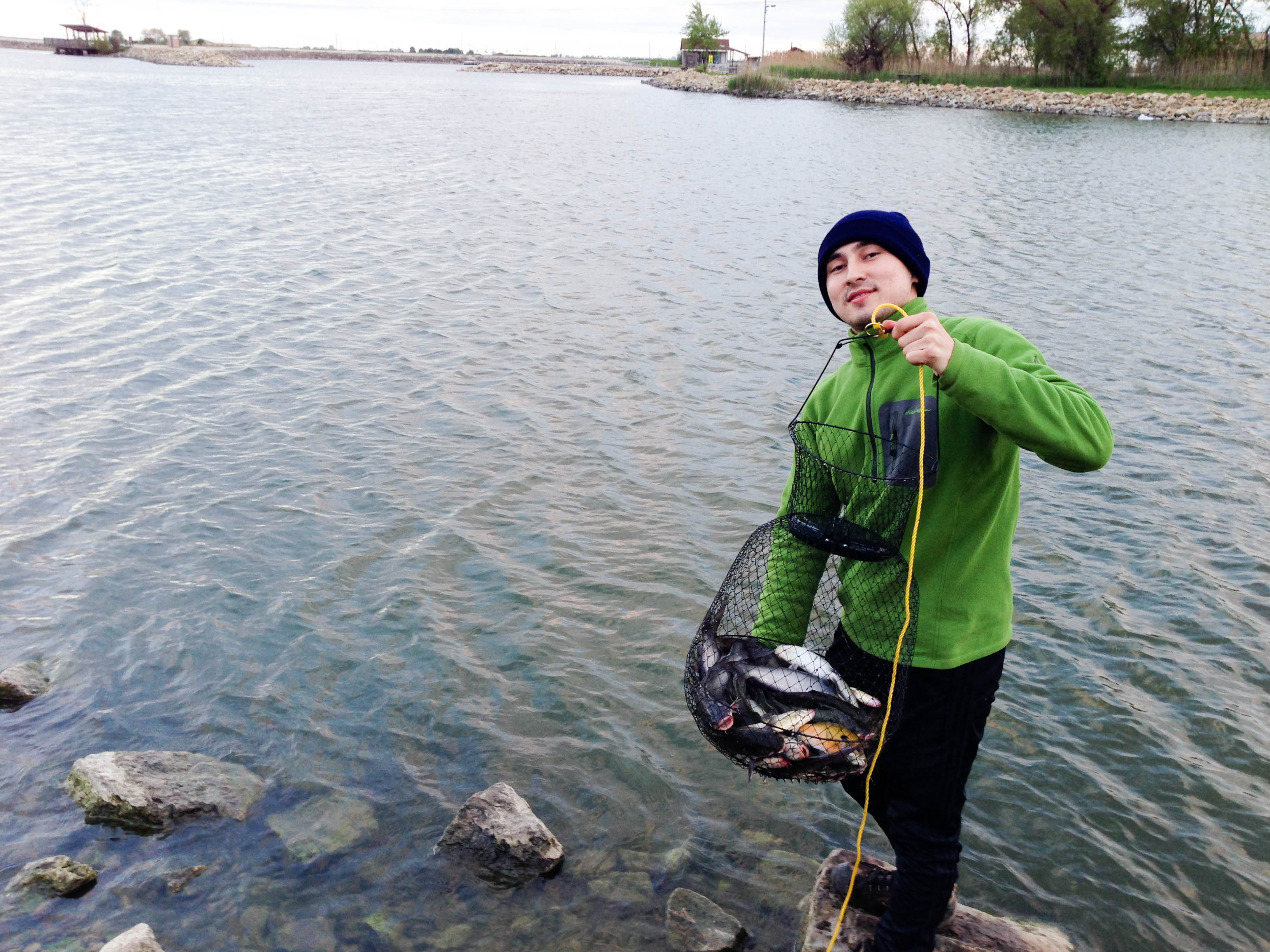 Photo: LaSalle Lake
I like living in Illinois, because the weather here is pretty similar in my country. In both areas, we experience all four seasons and all of them are really beautiful. After a long winter I can finally start riding my bicycle and run outside. Moreover, the beginning of spring means that fishing season is here! Fishing is one of my favorite activities, and it is very easy to do in Illinois. All the necessary materials are affordable; you can purchase fishing tools for as low as $50 and you are ready to go. In addition, fishing in the United States is easier because fish are more abundant here than in Kyrgyzstan's lakes.
I remember my first fishing trip in Illinois. We decided to celebrate my friend's birthday outside, and the best option was to go fishing. Finding a good place for fishing takes some time and research, but a friend of mine already had a recommendation for us – Seneca, IL. It was a nice place, about 90 miles away from my apartment, and it took us almost two hours to get there. There was a good amount of fish in LaSalle Lake, and it made our fishing more interesting. We had problems getting network connection, so it was hard to find the closest market where we could buy some extra fishing line. But having no connection has its plusses too, because during our trip, we were not distracted by any calls or texts, and we had more time just to enjoy our trip. I wanted to give you guys some fishing tips:
Do get a fishing license – it is very simple and not too expensive, and I think they are obtainable online.
Sunscreen is probably a useful thing to have when you go fishing 🙂
Also, I would recommend bringing some games to entertain yourself and play with your friends, because you cannot fish all day. Consider a volleyball or Frisbee, or even Cards Against Humanity.
Bring chairs to make your fishing more comfortable.
Don't forget a raincoat or umbrella, because the weather is usually unpredictable, and you don't want to get sick.
Enjoy fishing!