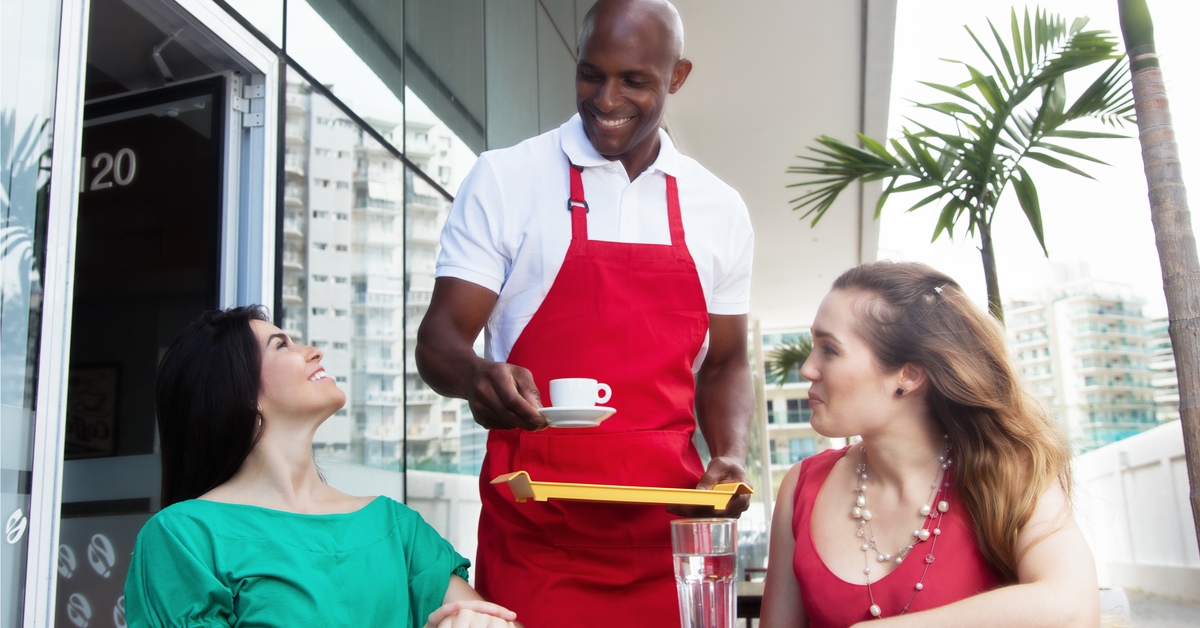 By Snezana Stojilkovic; Chicago, Illinois

How many of you had a list of New Year resolutions? Was getting a new job or externship one of them? If it was, I guess you already started looking for new opportunities. Let's say you found one, it sounds perfect, you get all excited and the next step would be applying for that position. Now, the not so easy part is to write awesome resume and cover letter explaining why of all the people in Chicago or elsewhere YOU are the BEST fit. How can you do that, especially if you don't have required experience or haven't been long enough in the country, or have some other obstacle in front of you?


Being a new immigrant sometimes might be intimidating, knowing that English is not your native language, or that potential employer won't recognize diploma/degree from your country. So, what can you do?
First, do not panic! Writing a good resume and cover letter require some time, so before you sit down and start writing I recommend you do the thorough research on the company you are applying for. You should know the good and the bad sides of it, challenges that other employees might facing, salary expectations (if it's not clearly stated in the job ad), the exact thing you will be doing if hired, etc. I really don't like to see job offers one page long, when even after you read it couple of times you still have absolutely no idea what your job would be.
One good start point might be the website glasdoor.com where you can find significant amount of useful information about the company, and even read about interviews that the other people had, see what kind of questions you can expect if you ever get one. Another site you will probably visit is Yelp, since yelping is quite popular these days, and you can read reviews about almost anything! Don't forget LinkedIn. All of this should bring you to the final decision if the job still appeals to you, and how can you proceed from there. It also should help you to get clear picture how your resume should look like, because you aren't supposed to use the same resume for different jobs!
So, after reading everything you could find about the company, you still believe you should apply for that job? Great! Now you will have that maybe one chance to prove that you are going to be valuable employee and that you can help the company grow. Remember: YOU ARE THE STORYTELLER of your professional life. Engage the readers. Make them to want to get to know you better.
There are couple of rules that you should follow when writing both resume and cover letter. Let's focus on resume for now.
First of all, it shouldn't be more than one page long. It is not a book. No one have time to spend half an hour or more reading your resume. Be precise, consistent and write clear. Your resume should contain the following:
your information such as name, address, phone number, email address at the top;
employment history in reverse chronological order;
educational background;
additional skills you possess, such as knowledge of languages, programs, etc.

You should include in your resume just the RELEVANT THINGS. For example, if you are applying for a customer service support position, where you will be talking on the phone 8 hours a day, don't put that you worked one summer as a baby sitter, if you worked in the store with customers. Or, if you want to start working as an accountant don't brag about your sport scholarship you received. It is not related. Now, if that was your only job you have ever had, of course you should write about it. We all have to start somewhere. It shows that you are ready to work, even if it's not your dream job.


It is also very important to include your achievements, rather than just stating where you worked and your position.
Be specific. Another example, you helped your parents with running an account office. You were in charge of doing taxes and bookkeeping for two grocery stores and one retailer store, with gross revenue of $$$. Write about it. That way the potential employer would know how deep you were involved with helping your parents, and that your task wasn't only making the coffee or buying donuts!

If you just got of the college, and don't really have a real job under your belt, try to include projects you had done during your college years. Have you been a part of a University newspaper team, or have you travel abroad on a student exchange program? Have you volunteer somewhere? Have you organized any big event? Basically, answer the question: How have you spent your college years?


Don't lie in the resume!
Do you remember that scene from Friends when Joe got the job and had to be a dance teacher, because he wrote in his resume that he can dance? Or another episode where he lied that he is fluent in French, and he got an audition where he had to use the language? Well, don't do that. I understand that it's tempting to boost your resume with additional skills that you certainly do not possess, but is counterproductive.

Sometimes the hiring manager will be torn between two applicants with similar resumes, and maybe that additional thing you put on paper can land you an interview, but in the long run it could create you a big problem. So be careful. Of course, if you know that improving your skill would take only couple of more weeks (learning how to use Quick Books, or Photoshop) than it is safe to add that to your resume.

Here are some things you should avoid: adding your picture (unless you are asked to), writing about your age, marital status, children, salary desire, and hobbies. I know some people will advise you that you should include your hobbies in the resume, but if you think about it is it really important that you like to ski or paint if you want to work as a nurse? You could add that in your cover letter explaining that since working in a hospital is very stressful job, painting helps you to stay positive or something similar. But, definitely leave it for either cover letter, or job interview.

Proofreading your resume one more time before sending. Maybe it is not a bad idea to send it to your friends first, so they can give you an opinion and take a second look.

At the end, make sure you attach your resume with cover letter in your email.

Although the resume is extremely important part of job hunting, what I believe the crucial part is writing a very good cover letter. That is a place where you can explain yourself and where you can grab someone's attention. Let's talk about that next time.