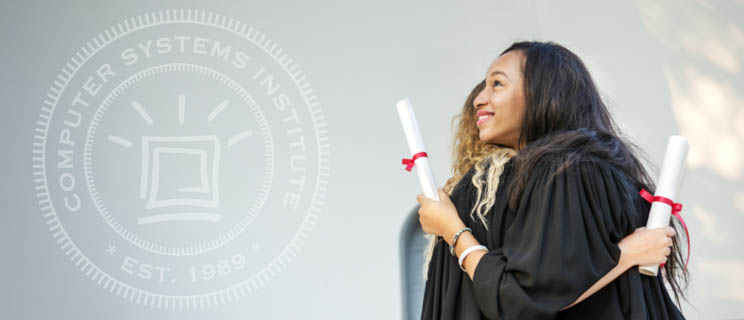 Welcome back Alumni!
We are proud to be helping our students get the training they need to enter rewarding new careers for over 30 years. We have helped thousands of students create positive, lasting changes in their lives.
Career Development
CSI has an established reputation and we've proven we'll be around for years to come – so you can rely on us, even after you graduate. We are a dynamic institution providing career-focused, high-quality programs designed to enhance job opportunities for our graduates and provide a skilled workforce for the community. We strive to achieve this by employing qualified and enthusiastic professionals who create a stimulating learning environment and deliver effective career development services.
Continuing your education or changing careers is a big step. Whether you are a recent high school graduate or you are a returning adult student, CSI will help you build the skills, knowledge, and certifications that you need to take that next step in your career. Our goal at CSI is to empower, support and guide you in your pursuit of lifelong success. Email careerservices@csinow.edu for assistance with career development, resume writing or interviewing preparation.
Take the first step toward your brighter future today. Get the information and support you need to make an informed decision, and get on the path to a rewarding study or a career.
Fill out the form in the sidebar of this page to request more information on our programs, class schedules, financial aid options, and more.
Thank you!