It's no secret that the best teachers are life-long learners. Case in point: Computer Systems Institute's (CSI) Customer Service Specialist Program instructor Mitsi Hearn.
Hearn has taken this philosophy to heart throughout her life, earning degrees and certifications that extend her knowledge and career potential alike. She holds a Bachelor of Arts degree in Political Science from Indiana University and a Master of Business Administration degree from Indiana Wesleyan University.
Hearn is a huge proponent of continuous learning. She says, "Education has the ability to make you a better person and employee. I believe that things change every day and you are never too old to learn."
Most recently, she earned a sought-after industry certification. According to Hearn, "I have been a Certified Professional Biller (CPB) through AAPC since 2013. After passing my CPB-I Exam in January 2021, I am now certified as a CPB-I AAPC Approved Instructor." With this certification under her belt, Hearn can teach the AAPC curriculum and help students pass their certification exams. For Hearn, it all comes down to gaining and sharing knowledge.
At CSI, we know the key to success for both students and teachers is life-long learning. If you're ready to invest in yourself and pursue an education that will allow you to reach your goals, check out our diverse line-up of business, IT, and Healthcare programs. You can also reach out to one our friendly and knowledgeable Admissions Reps at 1-888-910-5060, admissions@csinow.edu, or via live chat.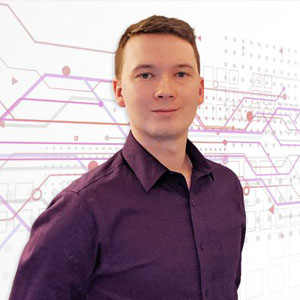 Alex Iakovlev Uses His Digital Multimedia Expertise to Improve the Student Experience.
At Computer Systems Institute (CSI) you will find a team of experienced instructors who use their expertise and time not only to propel students toward their academic and professional goals, but also to give back. Take Alex Iakovlev, Business Career Program – Digital Multimedia Concentration instructor, for example.
With experience ranging from editing videos for Broadway producers and performers to building websites, Iakovlev has cemented his place as a leader in the digital multimedia space. In addition to teaching at CSI, Iakovlev is working on an Affordable Materials Grant for innovation in education in the online environment.
Along with a team of other education professionals and two students, he is tasked with creating online tools for Georgia students taking physics classes to help them be successful with their lab work and assignments. Iakovlev's work on the project includes creating interactive websites written in JavaScript to support student understanding of the material. These interactive websites will include simulations of physical processes and events, as well as online tools for statistical analysis of the measurements completed by students.
Iakovlev's desire to participate in this project is fueled by his commitment to supporting students. He says, "I have extensive experience creating supplemental materials and instruction manuals for students in higher education. This work is supporting students and bringing them knowledge, which is of the highest importance to me."
Iakovlev's participation in the Affordable Materials Grant is just the tip of the iceberg when it comes to his contributions to higher education. He has also developed an online tool to measure the speed of the rotation of the sun based on images taken from the SOHO satellite. This tool has already been tested in astronomy classes at a university in Georgia and has shown very positive results in regards to the student experience. As Iakovlev says, "This is only one tool – more to go!"
Learn More!
A talented and beloved teacher, Iakovlev is in good company at CSI. Our team is comprised of instructors with a passion for helping students meet and exceed their potential. If you are looking to enter a new industry or level up in your career, reach out to CSI today at 1-888-910-5060 or admissions@csinow.edu. In addition to our Digital Multimedia Concentration, we offer a variety of business, healthcare, and technology programs.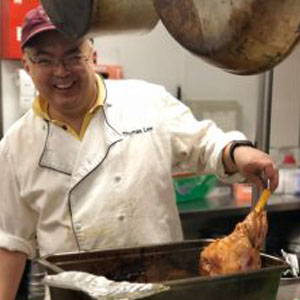 What makes a great teacher?
A. Real-world experience
B. The ability to connect with students
C. A commitment to personalizing lesson plans
D. All of the above
If you said D, you would be correct! While any of these skills are valuable in the classroom, only the best instructors – like Computer Systems Institute's (CSI) Thomas Lew – can do it all.
Meet Thomas Lew
Lew teaches two of CSI' Business Career Program concentrations: Business Fundamentals and Digital Multimedia. Among his students, Lew is known for going above and beyond in creating an unmatched experience. He does this by:
An Unmatched Education is Just a Call or Email Away
When you enroll at CSI, you will learn from instructors who not only have extensive professional experience but who are invested in your success, just like Lew. If you're ready to jumpstart your future, contact us at 1-888-910-5060 or admissions@csinow.edu.