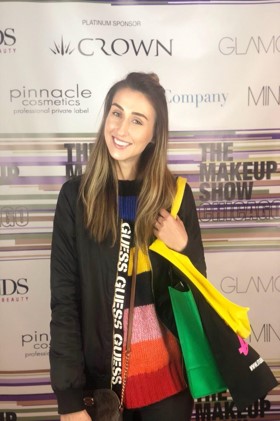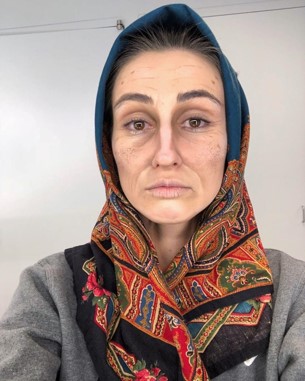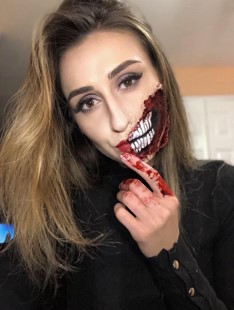 Many of us at CSI, whether students, faculty or staff, came to this country to follow a dream. Some of us are chasing it intently, some of us had to readjust to meet the new reality, while some are determined to continue pursuing our dreams and not give up!
One of CSI's students did just that! Nataliia left Ukraine for the United States with the intent of becoming a makeup artist and, despite a few roadblocks, she's on track to make that dream a reality. Nataliia is passionate about her goals. She is enrolled and attending CSI full time. That alone requires a significant amount of time and attention, however to improve her Skills, Nataliia enrolled and is attending concurrently another institution to pursue her vision.
According to Nataliia, strict upbringing by her mother–who was a teacher–molded her into the ambitious artist and aspiring business woman she is today.
"[My mom] demanded a lot from me," Nataliia said, "Always telling me that if "I'm doing something I have to be the best at it. If I'm not the best, then what's the point of doing it?"
Last year, Nataliia attended both Computer Systems Institute, Skokie and Makeup First Academy, an excellent school for learning this craft. After returning late at night, she would spend several more hours practicing her makeup skills on a face chart or her husband, who fully supports her dream. But early on, she wasn't always putting in the time necessary to achieve her lofty goals. She recalls telling a classmate of her dream to specialize in make-up design. She was shocked at her classmate's response: She told Nataliia to be more realistic about future career choices and that she should do something practical, more like serving or bartending.
"I'll probably never forget that comment," Nataliia said.
However, most of her classmates–especially when she switched schools and started attending CSI–encouraged her to continue striving for her dream. She is now focused on applying business acumen from what she has been learning at CSI into her dream of becoming a makeup artist. Eventually, she wants to open a Make-Up school so she can pass her knowledge and techniques of the craft onto others.
As Nataliia continues to grow as an artist, she is already thinking of expanding her skill set by learning photography so she could "share her art through her own eyes."
When asked if her Mother approves of the path she is on, Nataliia smiles and says: "I showed her all that I am learning and she told me she is very proud of me."