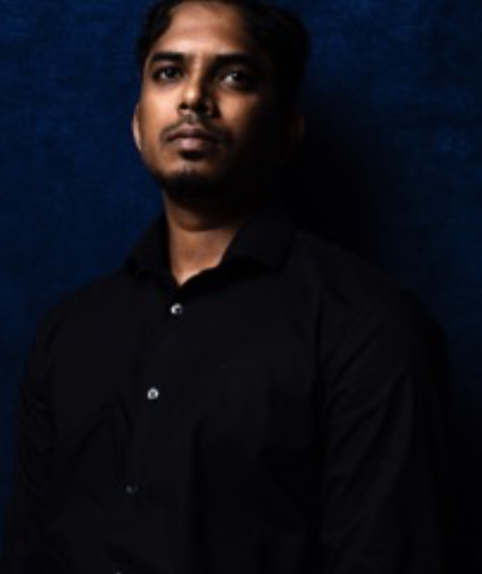 Nearly 30 million households tuned in to watch this year's Oscar Awards Ceremony, solidifying it as the most watched non-sporting event in the country.
One person who watched with keen interest is CSI student Nirmal Arcot, who prior to Oscar Night, spent an entire day watching all of the nominees for Best Picture. Who, you may ask, could watch 6 movies in one day? Well, if you have a profound love of movies and are an aspiring filmmaker yourself, 6 movies does not seem like a lot. So, where did Nirmal's love of film come from?
"When I was in the 5th grade, I used to go to the theater with my Dad to see regional Indian movies. Those were fun to watch. They have comedy, action, everything. So, there is my favorite hero, and my Dad said we were there to see his latest movie. When we arrived, the posters were different, so I asked if this was his movie. When the movie began, I saw it was different. It was an American movie. So during the interval, I was crying because I didn't want to see that movie. But eventually, the more I watched it, the more I liked it."
Once exposed to this new style of movies, Nirmal dove into them with a passion. And, given his inquisitive nature, he needed to know the secret to creating such magic. He now watches so many movies, mainly for the purpose of studying them.
"I go to the movie theater every 3 days and on the other days, I watch two or three movies from all countries: Chinese for action, Japanese for anime, European for art. I study the style. I study the acting….these are my teachers."
Normal arrived in Chicago in 2017, but his coming to this country was not by chance; this was the plan all along.
"To make it in film, you have to make it here in the United States. But school was expensive, so I got a Bachelor's in Photography and I hope to make it into a Master's program in Filmmaking."
How has his experience at CSI helped him fuel his passion?
"All the instructors are very friendly and very supportive of my passion and I have collaborated with them on my short film (Adjunct Instructor, Aghavni Hovakimyan provided the music for one of his films). I am very thankful for them projecting (promoting) what I do."
What does the future hold for Nirmal?
Who knows, we may one day wait with anticipation to hear these words: "And the Oscar for Best Director goes to…Nirmal Arcot!"