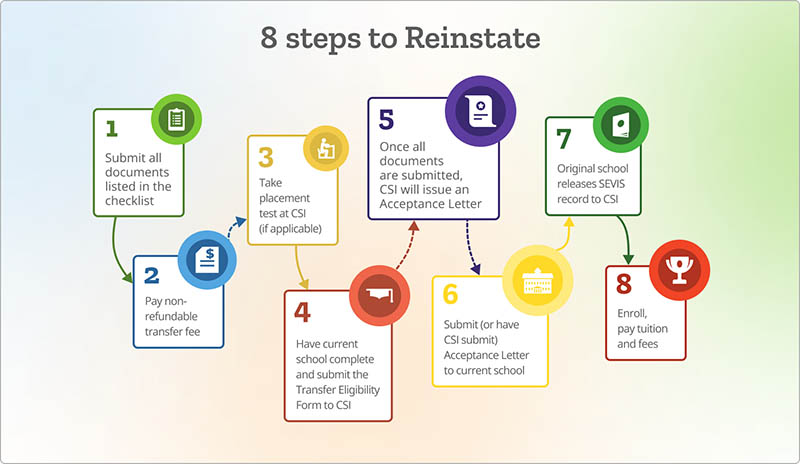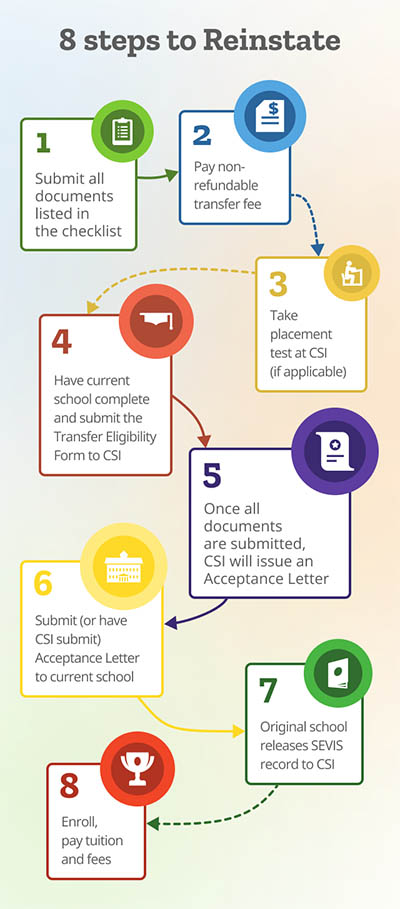 If a student has lost their status and wants to transfer to CSI, the student can use the Transfer Checklist attached and the DSO will work with the student on reinstatement.
Note: Student going through the reinstatement process will need to start classes and continue classes till reinstated.
If you are going through the reinstatement process, please contact an international admissions representative at 1-847-967-5030 as soon as you decide to study in one of CSI's programs.
Any student who wants to succeed in the U.S. can take advantage of our extensive offering of business courses. International students* must follow a few extra steps in order to enroll in the CSI program. Use the Transfer Checklist for a full list of requirements.
Computer Systems Institute will issue a I-20 form upon receiving all necessary documents and fees as described above.
Please note: CSI accepts payments made by certified check or money order drawn on a U.S. bank and payable in U.S. dollars or by credit card. We recommend that you start the process at least 30 days before the target class start date. For more information on international student F-1 visa processing, please refer to the SEVIS-Student and Exchange Visitor Information System.