By Altynbek Nazarov; Skokie, Illinois
I. How it started
Kyrgyz people started moving and exploring new countries after the fall of the Soviet Union. It feels like Kyrgyz people are everywhere; they like to travel because of their historically nomadic life style, and so it makes sense that they started moving to the United States as well. The main reason for moving to a different country is the quest for a better life, because after the fall of Soviet Union our country faced many problems, and most of these problems are still unsolved.
Chicago has one of the biggest Kyrgyz communities in America, so you have a bigger chance to meet a person from Kyrgyzstan in Chicago than in other cities. I am always glad to see Kyrgyz people in Chicago and I try to say "hello" every time I see them.
II. Preserving the culture
Despite being so far from our home country, we have not only been able to keep our culture and traditions, but also spread and share them with other people. Our traditional food is completely different from food in the United States, and as a result, we opened multiple Kyrgyz restaurants and a bakery that sells Kyrgyz cakes and pastries. In the southern regions of Kyrgyzstan like Jalalabad and Osh, people use more rice when they cook, and the most popular dish is called plov. Plov is one of my favorite foods, and it is made with rice, onion, carrots and meat.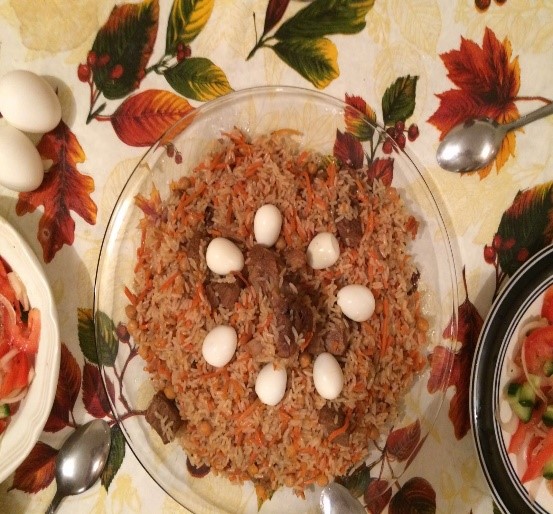 In northern Kyrgyzstan, people prefer dishes that combine dough with meat, instead of rice. The actual process of making dough takes a lot of time, but I think it is worth it, because the end result tastes amazing. Northern and southern Kyrgyzstan of course also share foods in common, and in my opinion, the most common one is "kuurdak," which is fried potatoes with onions and meat. Kuurdak is relatively easier to cook. Sometimes when I have dinner at the restaurants that serve these dishes, I have a feeling that I am in Kyrgyzstan.
III. Sharing the culture
Since I was a child I liked to perform and act, and in America I had a big opportunity to represent my country: at the International Student Festival sponsored by Computer Systems Institute. Here are some pictures from the event: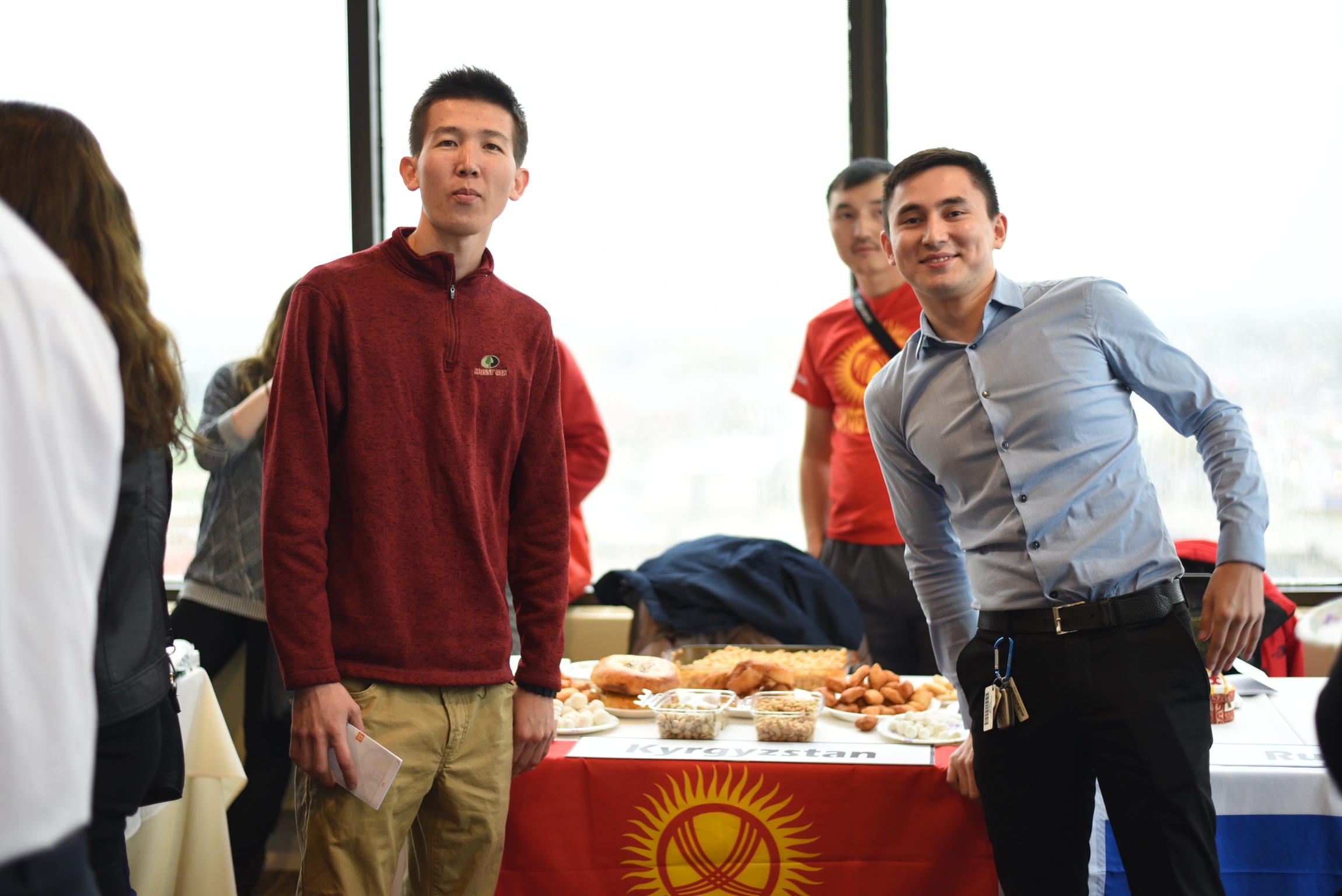 Photo: International Student Festival; Skokie, Illinois; 2015
The International Student Festival provides the opportunity to share the traditions of your culture – you can sing, dance, play on instruments and also cook and bring traditional food.
IV. Celebrating American Holidays
Since we live in America, we like to celebrate American holidays, so this basically means we are doubling the quantity of our holidays! It is always nice to be part of a new culture, so we can learn new things and traditions. One of my favorite American holidays is Thanksgiving Day, because the main purpose of the holiday is spend time with your family. I usually celebrate this holiday with my friends; we cook food and spend time together by watching movies. Another interesting holiday is Halloween, where people wear crazy costumes and go out.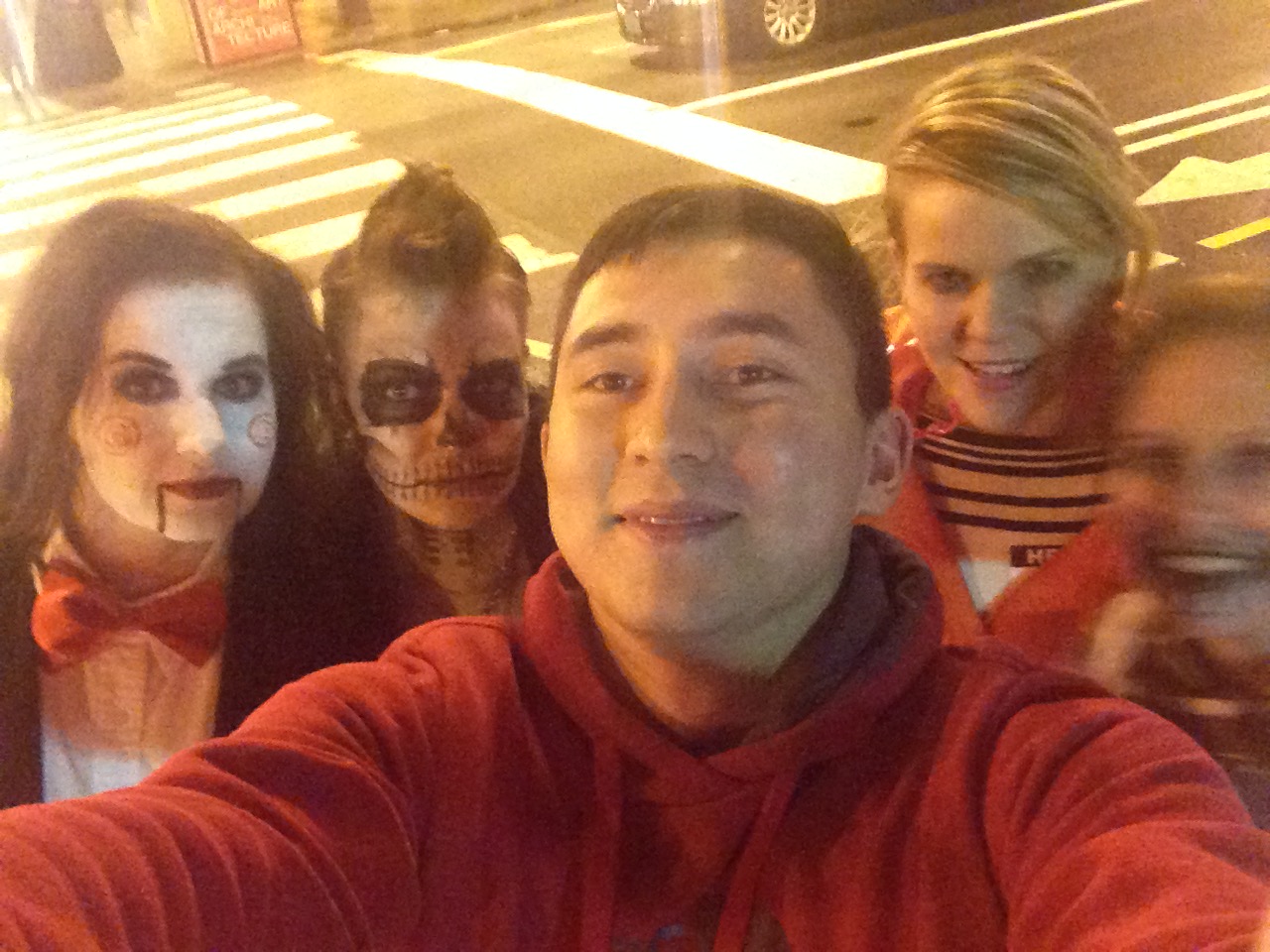 Photo: Halloween evening; Chicago, Illinois; 2015
I actually had my mask with me, but before taking this picture I decided to take that off so I will be recognizable.
V. New Culture, New Activities, New Experiences
Sports like American football and baseball were something new for me. I didn't know anything about these sports, because we of course don't play them in Kyrgyzstan. I remember less than a year ago, one of my friends asked me: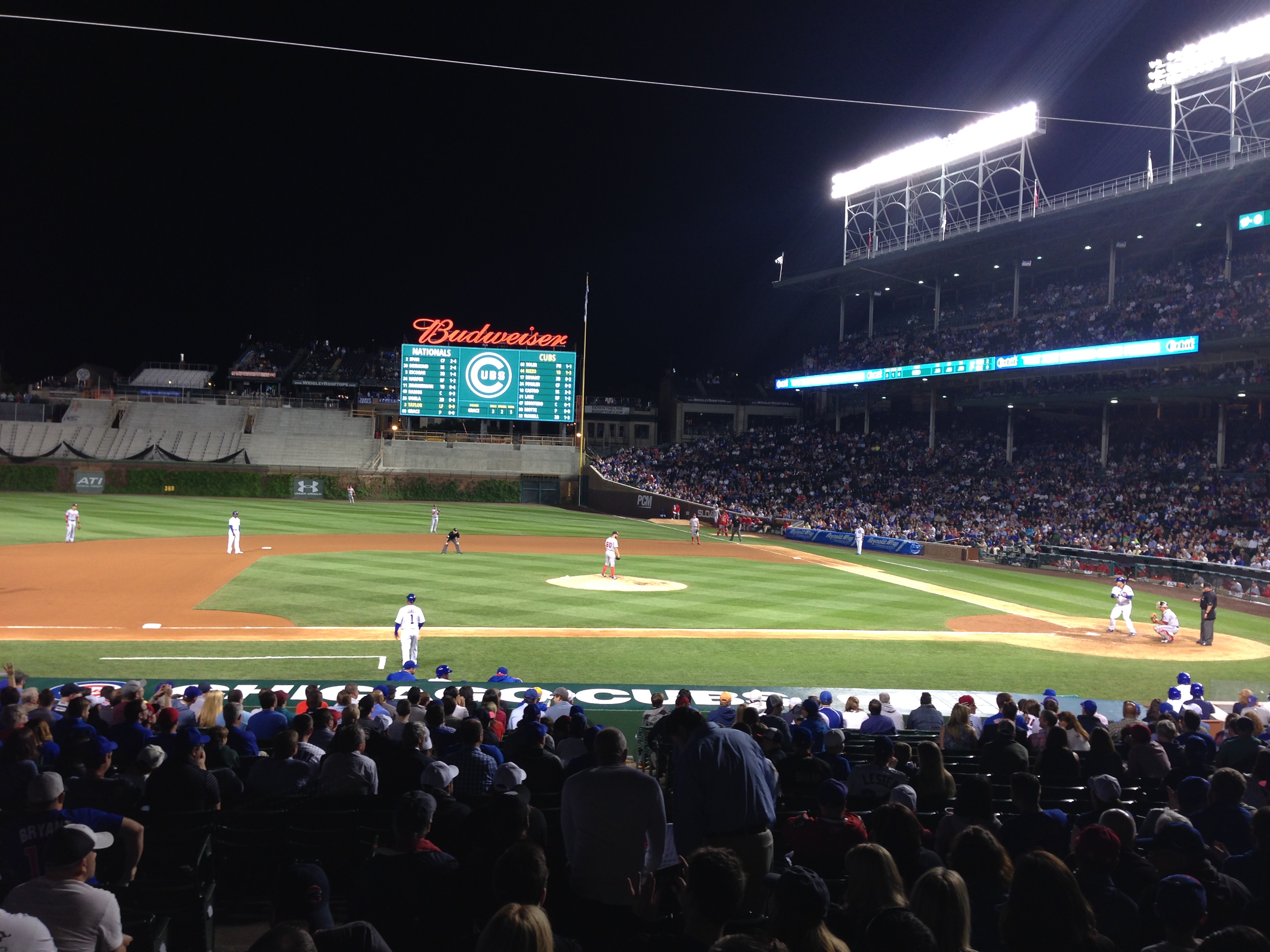 "Hey bro, did you watch the last baseball game?"
I said: "No, I didn't, actually I don't even know the rules."
He was surprised and said: "Really? The rules are simple and I can help you understand the rules! I have tickets for the Cubs game, me and my friends are going there this weekend and you can join us."
Related Readings