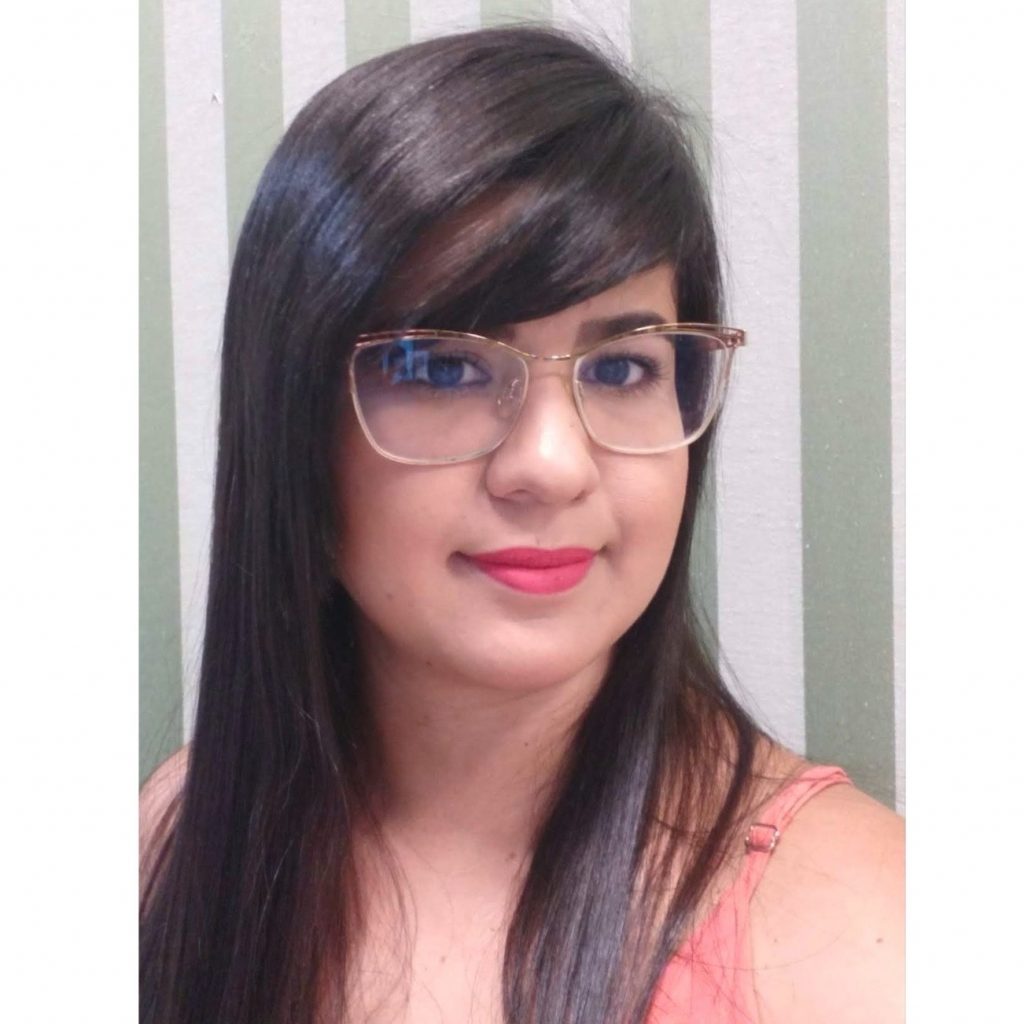 Have you ever felt like something in your life was missing, but you just didn't know what it was until you found it? That's the story of Computer Systems Institute's student Aline Cristina Alves Sa Cardozo!
While Aline thought she was satisfied with her life before coming to CSI, she explained, "I wanted something more." And that something more was the opportunity to advance her education and career in more ways than she could have ever imagined.
Originally from São Paulo, Brazil, Aline started her career path as a customer service representative, but her goals soon shifted to an international focus. She discovered her love for the U.S. and aspired to pursue her education here. Aline then sought a student visa and earned a bachelor's degree in business. Yet, she was still hungry for something more when it came to her education and career path.
That's when Aline discovered CSI through Facebook! In search of a program that would help her build her business and English skills for a successful career in the U.S., CSI was everything Aline was looking for and more. So, following in line with her undergraduate studies, Aline chose the Business Career Program with a concentration in Business Fundamentals.
One of Aline's favorite parts of CSI has been the convenience and flexibility of online classes during the pandemic. The faculty and staff at CSI went above and beyond throughout her time at the institute, giving her the tools she needed to succeed in the face of adversity.
"My professors were always well-trained and well-prepared," Aline shared. "It was easy to communicate with them, and I knew every question I had would be answered."
Once she obtains her work permit, Aline's next step in the Business Career Program is to undergo Optional Practical Training (OPT). She's excited to use this opportunity to gain beneficial experience in her field of business while smoothing out the transition from education into the real world of business.
Reflecting on her time so far at CSI, the ways CSI has benefited Aline and her career journey are endless. A few highlights, however, include the high quality of the education, the many better job opportunities now soon available to her, a stronger resume, gaining new perspectives, the collaborative learning environment, and ease of communicating with professors. Aline has already recommended CSI to a friend of hers!
Overall, the prospective businesswoman is grateful for everything CSI has done for her and excited about what the future may hold.
"I'm glad I joined CSI," Cardozo said. "It's a really good place to start if you want to build a career in the U.S."
Learn More
If your ambitions match Cardozo's, a better future is only a call away. Visit https://www.csinow.edu/, call 1-888-910-5060, or email admissions@csinow.edu to learn more about our exceptional programs in Massachusetts and Illinois.