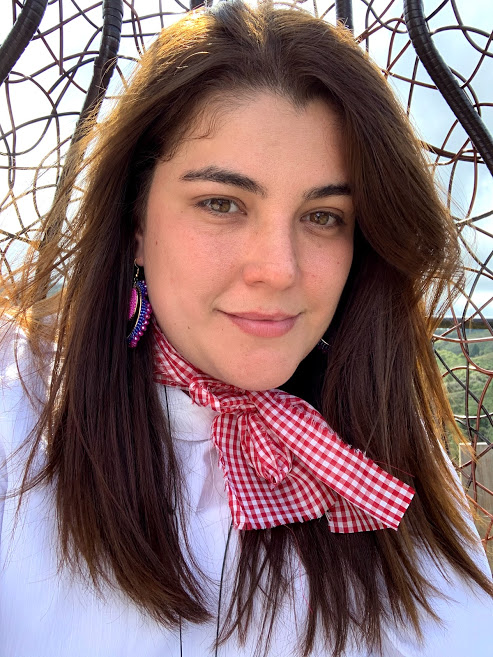 "You can do anything you set your mind to," said Luz Adriana Sierra Gutierrez.
After graduating from college with a degree in business management from her home county of Colombia, Luz had a few hurdles to jump. She was having difficulty finding work in Colombia, and with a desire to move to the United States one day, this only propelled her to move to the U.S. even sooner.
Gutierrez hoped to perfect the English language to the best of her ability, and the first way she did that was by becoming an Au Pair for a family in Illinois.
Fast forward two years and Gutierrez is sitting down with a friend from Mexico, who's a current student at Compute Systems Institute (CSI). Following that conversation, Gutierrez knew she wanted to apply to CSI. Its affordability and programs for international students won her over. Even though she considers CSI to be an affordable school, money was tight, but it wasn't an excuse for her to simply go in another direction. Instead, Gutierrez found herself back in Colombia with her family, working and saving for the chance of a future in the United States.
After two years working in billing, logistics, and distribution for UPS, she had enough to make a return to the United States.
With her whole life still ahead of her, Gutierrez is continuing her education in business management at CSI. So, what does life look like down the road for her?
In the fall of 2022, Gutierrez hopes to begin Optional Practical Training (OPT) in billing and human resources. In a perfect world, five years from now, she'll still be living in the United States, traveling the world, and working full time, maybe even back with UPS. Wherever the road ahead leads Gutierrez, it wouldn't have been possible without the opportunity CSI provided for her and her hard work, passion for learning, and determination to manifest the life she wanted.
Learn More If your goals are similar to Gutierrez's, the next step is only a call away. Visit https://www.csinow.edu/, call 1-888-910-5060, or email admissions@csinow.edu to learn about our high-quality programs in Massachusetts and Illinois.