Some people know exactly what type of career they want to pursue from an early age, while others may try many different career paths in search of their calling. For others, like Elnora, that career path may be affected by circumstances beyond their control. However, that shouldn't stop you from finding the career that's right for you—and it certainly didn't stop Elnora.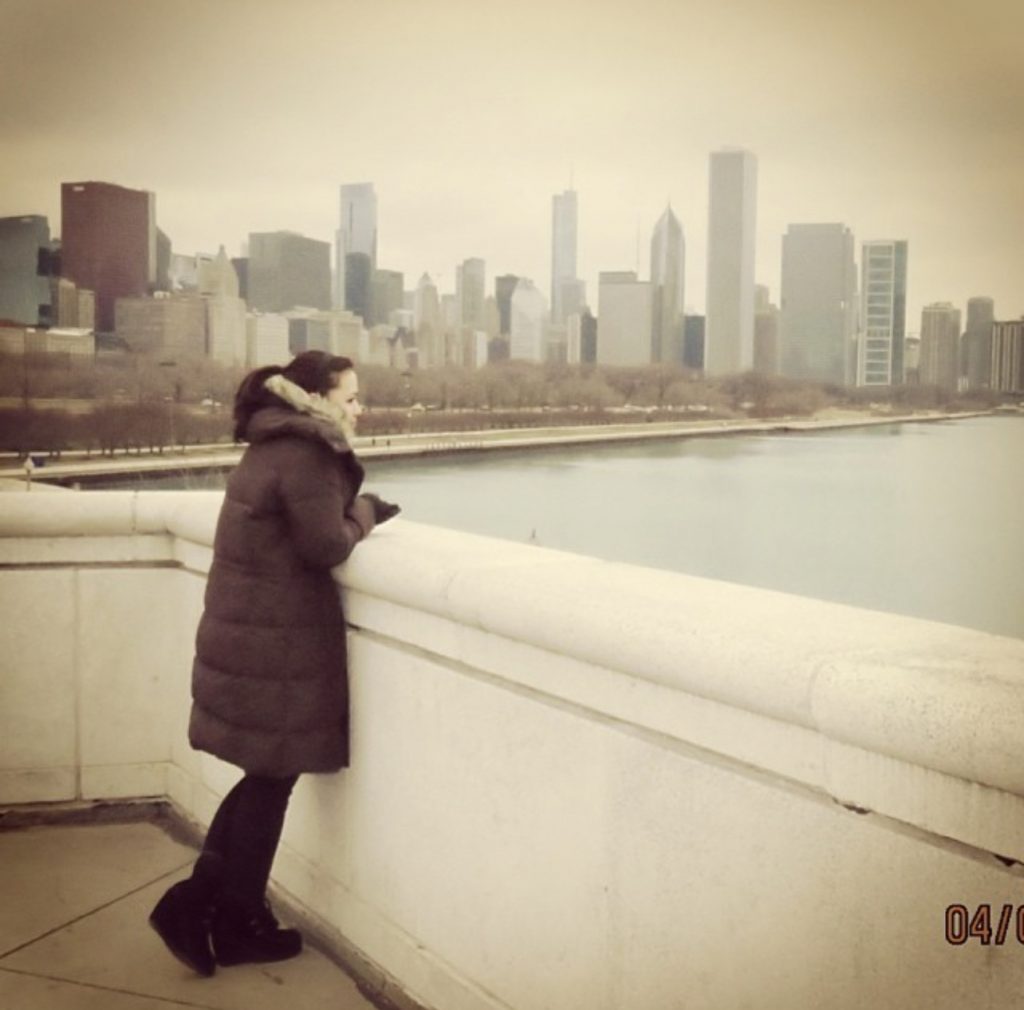 In 2012, Elnora moved across the world from her home country of Uzbekistan to the state of Michigan with her husband, who was pursuing a Ph.D. from Michigan State University. While her husband had his academic and career paths lined up, Elnora had a whole new world of possibilities before her.
She first attended a language program at a local church to improve her English skills. But before she could leap into an academic or job training program, Elnora focused her time on raising their new baby. After about two years, she felt ready to pursue community college, choosing to focus on a physical therapy and healthcare program.
"Healthcare was something new for me," Elnora explained, sharing that she had actually studied economics and international relations back in Uzbekistan.
Elnora worked hard to excel in her classes in the completely new subject of healthcare, which didn't always come easy to her. She also worked part-time as a student while being a mom on top of it all. Her international student status helped her get a job with the Michigan Department of Health as part of an OPT program. Despite all the challenges, Elnora was proud to graduate from her community college program with a 3.86 GPA.
Soon after graduating, however, her family moved from Michigan to Illinois. It just so happened that around this time, Elnora realized healthcare actually wasn't what she was meant to do. After studying two completely different disciplines, what was she to do now?
Elnora's answer was to return to school yet again, sharing, "I decided to choose a college to continue my path."
Living in the Chicago area, it wasn't long before Elnora learned about Computer Systems Institute and its many different programs to choose from. She decided to pursue the Business Finance Concentration as part of CSI's Business Career Program, as it was similar to her previous experience studying economics.
Elnora immediately knew she had made the right choice this time. Not only was the finance concentration more in line with her interests and previous experience, but the learning environment at CSI was also very beneficial to her professional development.
"The first plus was being able to take classes from home," she emphasized, going on to explain how it allowed her to stay at home with her kids and not have to commute to campus in the cold and dark winter months.
Beyond online classes, Elnora listed her professors, and their course structures were additional benefits to her time at CSI. She enjoyed talking about many different topics in her courses and how helpful all of her professors were in the program, as she shared, "While college is a little strict, CSI is more flexible."
One of the most unique and beneficial experiences Elnora has enjoyed at CSI is the number of international students like herself. Instead of being in classes where everyone had the same perspective, her classes were filled with people from all over the world and from very different backgrounds from each other.
"I love how there are students of different nationalities sharing different thoughts in one place," Elnora reflected.
Currently, Elnora is in a Curricular Practical Training (CPT) program, working as a business admin. She highly recommends CSI to anyone looking for a very diverse, flexible, and practical learning environment.
Elnora's advice for potential students is that sometimes "a decision at the last minute is always better." After all, it was Elnora's last-minute decision to change her career path again and find a school to help her on that path that led her to CSI!
Whether you're starting your career path for the first time or starting over for the hundredth time, CSI has many programs to choose from, including business, IT, healthcare, and ESL. International students can also enjoy a welcoming learning environment with many opportunities to get hands-on experience in their chosen field.
Discover your career path by contacting the CSI admissions team online or by phone at 1-847-967-5030.