Autumn in New England is well known for its beautiful foliage, crisp cool air, and mountain vistas located only a short drive from the city of Boston. The tipping of Earth on its axis and the changing of the sun's light put a chill in the air and scarlet hues to the falling leaves. For many people who come to New England from other parts of the country and other parts of the world, Autumn is perhaps the best season to experience. For Jose "Roberto" Soares, moving to New England came with many opportunities and sacrifices along the way. His vision of building a life with his beautiful family took him first to Europe then to the U.S. which he now calls home away from home.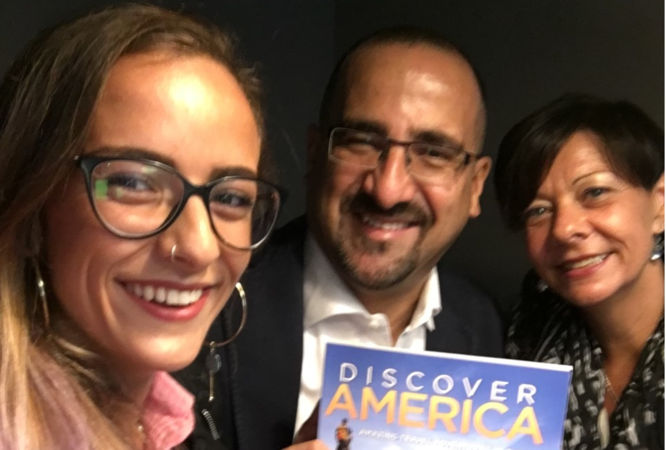 Roberto was born in Campinas, Sao Paulo which is home to three of the top universities in Brazil. After getting his degree, he acquired a job, got married and had a daughter. He then decided to move his young family- wife, Rosanna and daughter, Gabriella – from Sao Paulo to Italy. They settled in Milan, the fashion capital of the world. He held a position at the Consulate General of Brazil and at Banco do Brasil.
"The flame of adventure is always lit in this family…
our choice was to be close to Boston, in the wonderful state of Massachusetts."
The family became Italian citizens and Roberto was beginning to feel settled-in to his new home. Roberto found the regions of Tuscany and Liguria to be his favorite places to bring his family, as they appreciated the scenic beauty of the amazing mountains, gorgeous blue waters and beaches. And then when Italy's economy began to suffer and a recession loomed, Roberto knew it was time to once again move his family, this time to America. As he states, close friends who had settled in Massachusetts before Roberto and his family had so many wonderful things to say about New England. They were very impressed by the quality of life here, the region's history and the great reputation that Massachusetts colleges and universities have nationally and globally.
Rosanna and Roberto's daughter, Gabriella, is currently pursuing her bachelor's degree in International Business and is fluent in Portuguese, English, Italian and Spanish. Roberto has been enrolled at Computer Systems Institute's Worcester campus for over two years and is currently enrolled in the Business Career Program. He has also made many friends and enjoys learning about American culture. There are so many choices for someone looking to advance their education. "I am so fortunate to have found Computer Systems Institute, the quality of their programs, the support the instructors and staff, I am so impressed. I am planning to find a business opportunity that I can leverage my background and continue to gain real world experience."
"New England has been a great place to experience this time in our lives," states Roberto. New England is home to many great poets, such as Ralph Waldo Emerson who reportedly coined the phrase, "Life is a journey, not a destination." For a family who began their journey back in Brazil, they would agree with Mr. Emerson.