Many students feel torn between pursuing their dreams in America and leaving their beloved families behind in their home countries. Of course, nothing will replace the bond students have with their families overseas. Nonetheless, Tian-Ying Meng, fondly known as Apple, and Olesya Timofeeva, two CSI students, have built a friendship that they treasure and take great pride in as if they have found a long-lost sister. When words of their new friendship traveled back to their homelands, their families tearfully rejoiced.
Tianying and Olesya met at CSI in the BCP program they both attended. Ever since they have been in the same class for both BCP and SKB programs. They helped each other, encouraged each other, cared for each other while ill, and were there for each other during difficult times. Their friendship has blossomed as they have achieved academic success and have remained top students in all classes they have attended as well as thrive in their Externships.
Before enrolling at CSI, Apple and Olesya grew up on different continents – Asia and Europe. Apple was from China, majored in literature at college and worked as a journalist and editor-in-chief at a TV station. Olesya was from Russia and had 10 years' working experience as manager of the foreign economics department, SDT-Impex representation of Martimex a.s. in Moscow.
Despite busy work schedules, they are among the first to come and the last to leave their classrooms, ensuring they will not leave today's work for tomorrow. They always submit projects ahead of time and always produce quality work with sound perceptions and insightful points, readily applying what they learned to their externships.
While they are from different countries, they share many commonalities and affinities – in their own words: "We have big dreams, the audacity to challenges difficulties, and the determination to give our best for whatever we choose to pursue." They are grateful that CSI has provided a platform for them to meet, growing together academically and personally, becoming friends and sisters across continents.
Their life in the US is more balanced and enjoyable because they are close friends. While striving to be the best overall students at CSI, they use their leisure time to share experiences and expand on their dreams while they dine in restaurants and sip coffee in coffee shops. CSI makes possible everything from academia to work to life for international students and bridges all three unique dynamics into one exceptional, unique experience.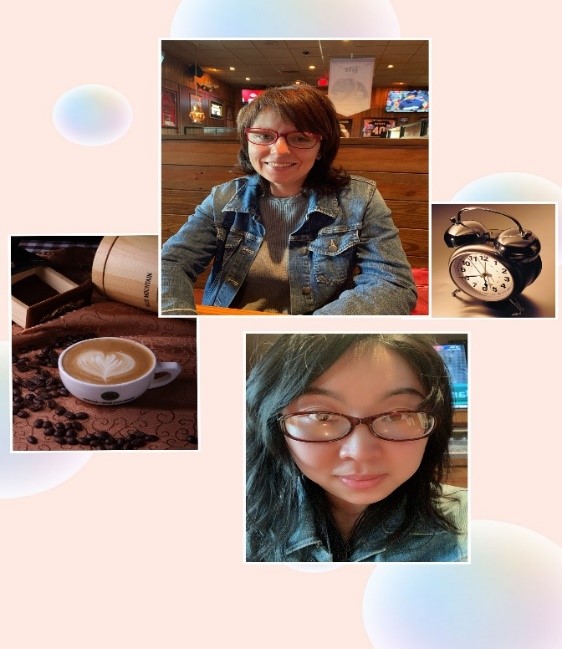 In the future, the two international sisters may be separated by distance, attend different schools, work on different jobs, or even return to their native countries. Still, when asked how long they will remain friends, they responded that the friendship will last forever because a sister is part of the family.
"We have been friends for years since we joined CSI. The solid relationship at CSI is one of the best things we gained in the United States. We speak different languages and come from different cultures, but we share a lot in terms of family values, life attitudes, and pursuit of excellence, which enable us to understand, connect and communicate well like sisters. We know our friendship will last forever – we just know it."