Thaimelly Tavares Rigobello came to Computer Systems Institute's Charlestown Campus last year and attended the Small Business Administrator program. Since then, she has been dreaming of building her own language school. Thaimelly came to CSI from Brazil, but this is not her first time in the United States. Fifteen years ago when she was still in high school, Thaimelly visited the California as an exchange student. She loved her experience there, meeting new people and learning about new cultures. After returning to Brazil, she continued visiting the United States, traveling as a tourist to different places.
Many things changed in her life during this time including graduating from college and receiving bachelor degrees in both psychology and teaching. She also married and had a daughter.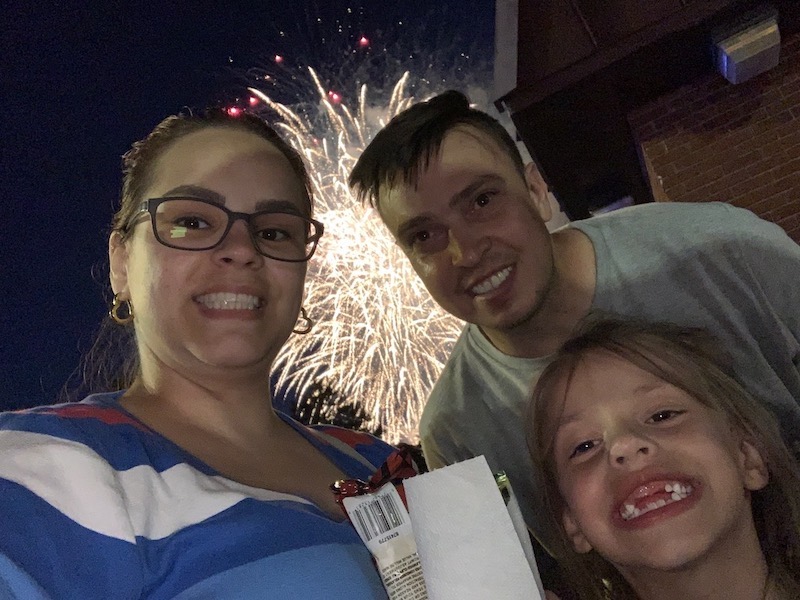 At the same time, she kept traveling with her family as well as her husband and daughter to different states in the U.S. "I wanted to show them places that I visited as a teenager in California and Florida." Last year when visiting her friends who live in the Greater Boston area, she learned about CSI. "First my sister found out about your school and told me about it. We started the application process at the same time."
She became a CSI student in September 2018. Having friends in the Greater Boston area definitely was a factor which influenced Thaimelly's decision to study here, but the major reason behind that decision was her big dream.
"Teaching languages is my passion. I love teaching! I love working with kids! I love languages (I speak Spanish and French in addition to Portuguese and English). I already have a degree in psychology and teaching. I worked as an English teacher in Brazil, and I have friends who own their own businesses in the education field. I know that if you want to open and run a language school, or even if you want to work for a language school owned by someone else, you need to be somewhat of an administrator; you need to know how a business operates. That is why I chose to study at CSI and enroll in the Small Business Administrator program," she explains.
She is planning to continue studies and enroll in the Business Career Program to expand her knowledge of business operations. Thaimelly is excited about her classes. During her first quarter, she learned all about managing money in a small business operation. For the next class, she learned about about marketing. Last quarter she learned about bookkeeping and accounting.
"This is something which everybody working for a small business, should know," she explained.
This quarter, she is taking an Introduction to Small Business Administration class. "All my projects are around opening my own language school — she laughs — this is my dream, and I am learning everything I need to make it reality." Currently as a part of this course, she is working on the business plan to start her own school, and that requires her to analyze every aspect of it including: which classes to offer, which materials to use, and how to operate a business. She wants to start it really small with two or three additional instructors. "We can start running it as a business from home by teaching languages to small groups of kids and then expand — maybe opening a franchise," she adds.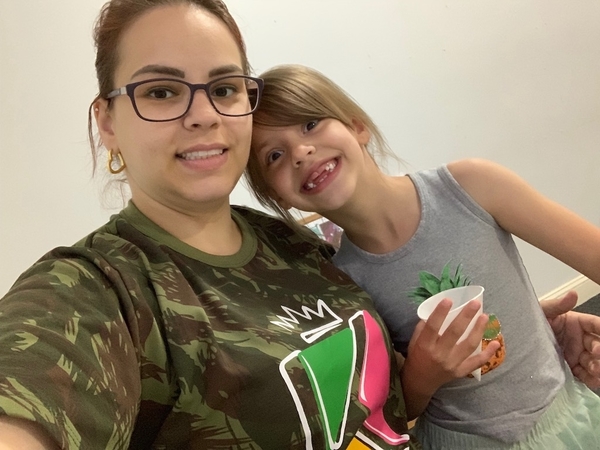 Thaimelly looks like she is all about business: "To run a profitable, successful business you need not only to know what you will be selling or serving, but also how to do it, how to maintain daily operations. I already have degree in languages; now I need to learn the business side of it," she says.
How does she feel about studying at CSI and about living in the Greater Boston area? "I enjoy studying here and I am lucky to have my family and a lot of new friends who are very supportive of my journey. She was worried that her husband would be hesitant to follow her here, but he surprised her by giving her his full support and moving with her to the U.S. so that she could pursue her studies. "He knows how much I am passionate about teaching, and he is there for me," she says. Living in the United States while she is studying has been a great experience for her daughter too. "She also goes to school here, where she already made friends with kids from different cultures and she loves it," Thaimelly says.